There's no denying it anymore. The legal marijuana business is booming and the first G7 country has now legalized cannabis both recreationally and medicinally....
There's no denying it anymore. The legal marijuana business is booming and the first G7 country has now legalized cannabis both recreationally and medicinally. That's right Canada's June 7 vote sealed the deal for something that could quickly become the biggest industry boom since the industrial age!
A little thing called C-45 is setting the stage for one of the biggest market movers in recent history. But this isn't the Wild West and for this reason investors can't treat this like the lottery. Why? Because the real winners are already positioning themselves to take full advantage of the global marijuana market, not just Canada and that means huge opportunity for those who find these companies early on!
Now is the time. Many are calling this THE YEAR to get in on the new green rush and
C-45 is just the beginning. The crazy part is that if you aren't looking into this arena right now, you could miss out on a huge opportunity.
Blue chip companies are already beginning to stake their claims. We aren't talking any small companies either. Wal-Mart (WMT), Home Depot (HD), Amazon (AMZN), IBM (IBM), and even Microsoft (MSFT) are throwing their hats into the ring.
Marapharm Ventures Inc. (MRPHF) Could Hold The Key Diversification Strategy That Capitalizes On The Global Cannabis Boom
Truly speaking, the world of legalized cannabis has been seriously fragmented. Investors have countless names to choose from but as far as the longevity of those names, it's still difficult to navigate these waters. For this reason, diversification is crucial.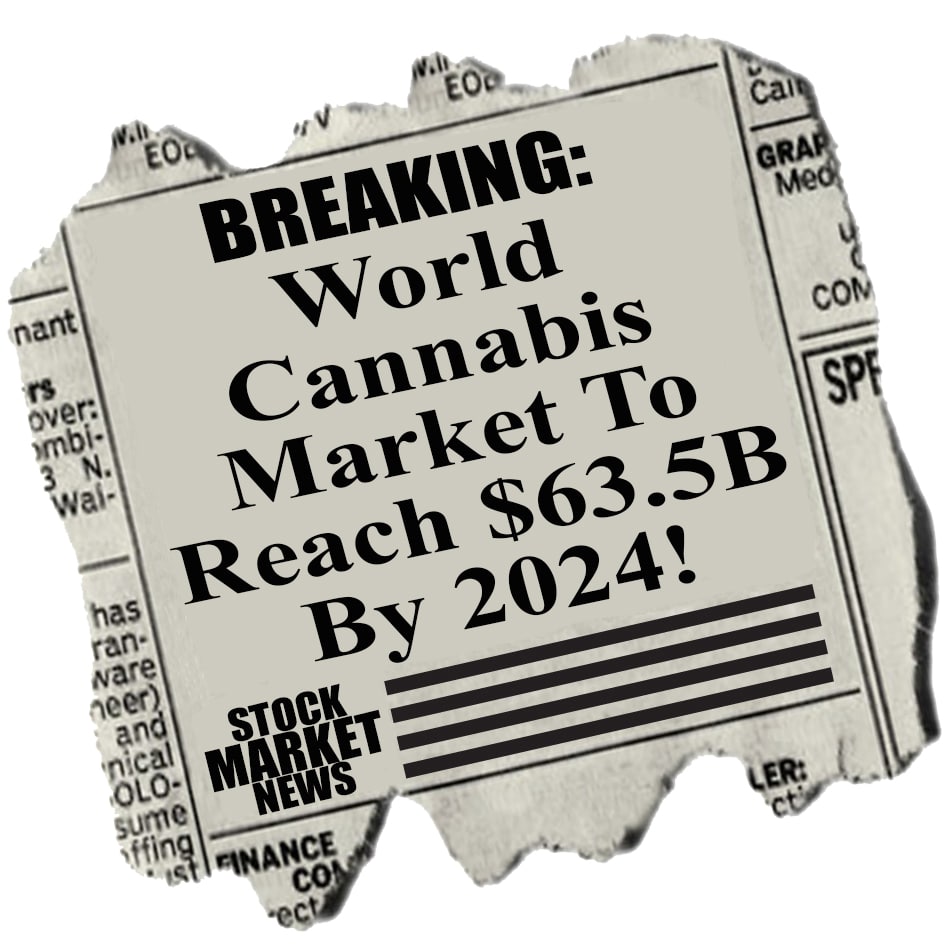 Take Canada, for instance. There's no easy way to get a cultivation or retail license without first going through hoops. Growers have to apply to Health Canada for a license and at that point, nothing is guaranteed.
The US may offer more options but then again the barriers to entry entail strong backlash on a federal level. Despite these risks, analysts are still projecting the legal cannabis industry to reach new heights within the next 5 years.
This is why investors need to take a broader approach to this industry now because let's face it, 2014 was a turning point for sure and as any industry evolves, so too does its investment strategy. Fortunately for marijuana, it has already begun to go global!
As far as the world's legal cannabis industry is concerned, analysts like Ameri Research Inc. will reach a value of $63.5 billion by 2024. This is quite the jump from estimates of the global cannabis industry being valued at $14.3 billion in 2016!
The market is going through a period of robust growth because of increasing legalization and decriminalization of cannabis products across North America.
The report specifies that the legalization trend is moving beyond the U.S. region. Data by Arcview Market Research clarifies that growth of the legal cannabis industry will reaccelerate beginning 2018.
Several areas of growth poised to fuel this market include adult use sales that will ramp up in Canada, Washington, California, and Nevada along with medical sales in Florida.
What If There Was A Way To Not Only Get A Piece Of This Industry But A Taste Of The Whole Pie?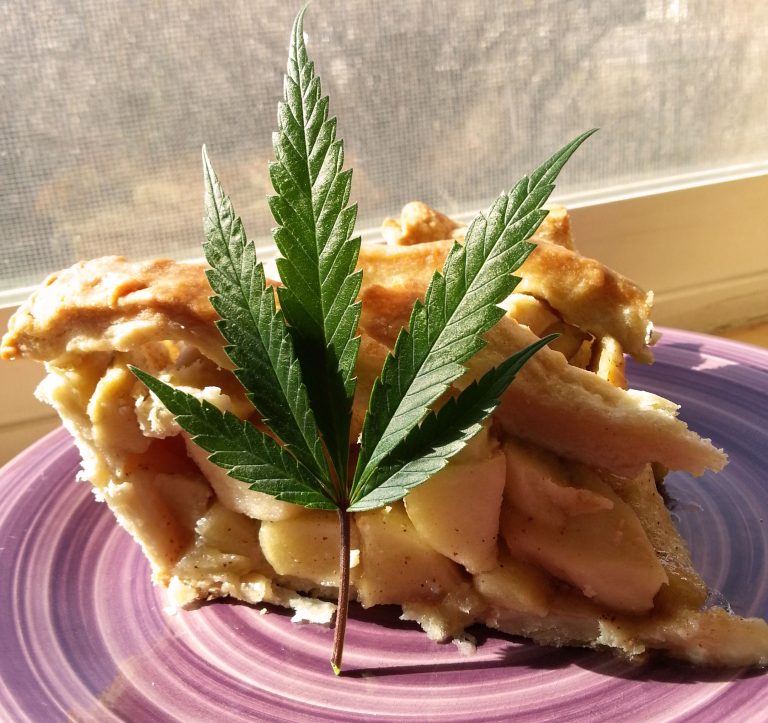 There actually could be and the market has yet to catch on. What that could mean for those looking on early is huge potential. This particular company's growth strategy will be to build facilities or acquire licenses in the United States and Canada determined by identifying opportunities in the market. The company has currently focused its attention on opportunities in Nevada, Washington and California.
And with the new legalization in Canada, this company's application submission to become a licensed producer of medical cannabis under ACMPR regulations could be the final catalyst for a major tipping point!
Just look at some of the companies like these below that offered early investors uncapped gain potential:
Aphria (APHQF)
Canopy Growth (CGC)
Aurora Cannabis (ACBFF)
Though these breakouts have come and gone, investors can use them as a clear example of the very reason why well-timed investments into the right, diversified cannabis company could be well worth it.
Right now, in fact, Marapharm Ventures Inc. (MRPHF) could be presenting a similar scenario. Let's explain: Not only is the company remaining diversified, with investments and developments in Nevada, Washington, California and Canada, but it has also been able to grow real investment capital to boost the roll out of their business plan even further.
5 Key Developments That Put Marapharm (MRPHF) On The Map
Marapharm Las Vegas – 7.1 Acres In North Las Vegas
With foot traffic through Vegas being in the millions per year, Marapharm (MRPHF) has plans to build the largest cannabis cultivation and production facility in the state, seriously!
From phase I through phase III of its build out, Marapharm plans to have several hundred thousand square feet of space to service the growing community of cannabis users in the state. They've already received 3 recreational licenses and 3 medical licenses thus far that include both cultivation and production licensing. Marapharm's flagship facilities will produce triple organic certified strains, which will soon be featured in dispensaries throughout Las Vegas, Nevada
Propagation of several thousand clones has also begun from the mother plants of the top five strains chosen for the Nevada market. With recorded sales of $49.5 million in the month of March alone, Nevada as a standalone market could present immense opportunity especially early on.
It also should be mentioned that Marapharm worked with the Senior Technical Advisor of Surna Inc., Troy Rippe, for their environmental control equipment in Las Vegas. The company has also announced the successful start-up of this very unique mechanical system utilizing chilled water systems!
Marapharm Washington – The "Cannabis Campus"
Where many companies who hold real estate with "potential" for cannabis businesses, Marapharm already has its 13.6 acre property being leased to companies ready for cannabusiness. Right now the property is already being leased to a tenant, Alphapheno LLC. This includes 30K square foot of Canopy with a Tier 3 license, which allows for between ten thousand square feet and thirty thousand square feet of dedicated plant canopy.
Being that Washington State has already seen over $3 billion spent on cannabis since 2014, this could be a major opportunity for Marapharm (MRPHF). Why? Washington State is beginning to see HUGE growth. In fact, California, Colorado and Washington had the highest number of marijuana jobs posted last year, according to ZipRecruiter.com.
Marapharm is also on the expansion trail already with their Washington ventures and investors looking at this company could be seeing it right at the spear head of a major boom. The company acquired operational assets, land and water rights related to two, licensed cannabis producers and processors operating in Tonasket, WA as Marapharm licensees.
In conjunction, the company has been granted right of first refusal to acquire 20 acres of agricultural land, which is well suited to the production of outdoor cannabis as well as additional Tier 2 & Tier 3 licenses.
With 300 days of sunshine a year, this region provides ideal conditions for sun-grown cannabis. The licensees will cultivate up to 40,000 sq. ft. of cannabis plant canopy. Marapharm anticipates to be processing this sun-grown cannabis product at the licensed facility located in Lynden, Washington.
Marapharm California – Taking Advantage Of The Biggest Market In The US
Marapharm (MRPHF) is taking full advantage of the California market in the US. Strategically located within an area that is close proximity to Palm Springs, Cathedral City, and the recently popular Coachella Valley (host to 3.5 million visitors per year). The company's dispensary in Desert Hot Springs, Green Leaf Wellness has reported a daily average surge in sales of 300% since the acquisition on February 13, 2018.
The company also has a Conditional Use Permit for a 1.25 acre property in California. This includes 20,664 sq. ft. of cannabis cultivation, 7,635 sq. ft. of processing and a 11,832 sq. ft. greenhouse, as well as administrative offices, located in Desert Hot Springs, California. With the market expected to hit $3.7 billion by the end 2018, while also realizing a potential increase to over $5 billion in 2019, the opportunity could be enormous for Marapharm (MRPHF). The company will also break ground on a new 2-story facility in August as well, which could pose a perfect timing scenario as California's market continues to grow.
California is the world's sixth largest economy with a population of close to 40 million. This will most likely be a huge chunk of the total market for cannabis in North America. Legal marijuana sales hit $9.7 billion across the seven states where recreational marijuana is legal, excluding California, and Canada in 2017 alone, according to BDS Analytics. With the incredible growth that the company's one dispensary is already seeing, the future could be smoking hot for Marapharm (MRPHF)
Oh Canada!
Let's not forget what just happened in Canada. The country became the first G7 nation to legalize the drug for recreational use! If this doesn't spell opportunity, what does? Well, to be perfectly honest the big opportunity may be with companies on the verge of obtaining approvals for both cultivating/producing and retailing cannabis right now.
Marapharm, for instance has an ACMPR (Access to Cannabis for Medical Purposes Regulations) application with Health Canada, which has passed the Security Clearance Stage. Additionally, the company is currently revising its application to accommodate guidelines and assessing the current location.
This is key because under the ACMPR, Licensed Producers are authorized by federal law to possess, sell, provide, ship, deliver, transport, destroy, produce, export and import cannabis (and its oil preparations). As Canada goes fully legal, companies with this license will be able to take full advantage of the green rush north of the border. It doesn't hurt to have a head start either!
Access To Capital – Business Building 101
It's no secret that businesses need money but when those funding are actively throwing more than you bargained for, it might be a sign you're doing something right. This is a scenario that Marapharm (MRPHF) has found itself in on multiple occasions.
Over the last few months, Marapharm (MRPHF) has closed on more than $7 million in "oversubscribed" financings! What exactly does that mean? Essentially the company set a goal to raise a certain amount of money but due to the opportunity presented to certain investors, that opportunity couldn't wait. As a result Marapharm received more money than initially set out to obtain.
What other company's do you know of that are attracting such a heard of people right now for multi-millions in investment? Best of all, the focus for this money is to further build out operation in California, Washington State, and Nevada.
Is Marapharm (MRPHF) Already Following In The Footsteps Of Market Leaders?

The marijuana industry can be difficult to navigate at times but just like investors can use previous breakouts from what have now become the market leaders, these same investors can also look into the business models to see the evolutionary outcomes. Let's dig deeper.
Take a look at a company like Canopy Growth. Certainly it has become one of the largest cannabis companies in the world. But where it started wasn't that far off from where companies like Marapharm are at right now. Canopy made several key acquisitions to build its footing within specific global markets.
Acquisition Strategy Has Already Begun
The purchase of Tweed in Canada helped secure a fluid marketplace for cultivation and distribution. Further to that, Canopy made a play to grab some of the market share for oils & extracts. Similarly, Marapharm is building deep seeded relationships by making strategic investments into business operations.
Remember the company just acquired operational assets, land and water rights related to two, licensed cannabis producers and processors operating in Tonasket, WA as Marapharm licensees with a real plan to continue down this path.
Expansion Of CBD Products
An under-the-radar but monstrously important fact about Canopy Growth is that cannabis oils and extracts have a growing importance to its top and bottom line. Oils and extracts are a considerably higher-priced product that, in this instance, also means juicier margins. Similarly, Marapharm has picked up on this opportunity.
Due to popularity, purchases of vape pens have increased by 600%. The expansion of inventory to over 20 varieties, allows for discreet dosing of varying combinations of THC and CBD.  Demand for CBD topicals and products by the 55 plus demographic continues to grow & Marapharm is tapping into this.
And just like Canopy, Marapharm is also digging deeper into the distribution game as well. Canopy's balanced sales approach between its online stores and brick-and-mortar dispensaries has allowed it to achieve a vertically and horizontally integrated marijuana sales channel. Marapharm has begun doing so in its own way on a smaller scale with large growth potential
Cash on Hand to Further Expand
Canopy is sitting on and raising real cash. Likewise, this new funding brings its cash and cash equivalents to the forefront. The focus of Canopy is to continue to growth through its strategic ventures. If you haven't connected the dots with Marapharm, we're seeing, first hand that institutional investors are clamoring for a piece of this company.
How do we know this? Marapharm continues to raise the bar on its capital raises that remain oversubscribed & will be utilized by the company to boost operations across all of its ventures.
The Big Bid For Market Domination: Marapharm Ventures, Inc. (MRPHF)
There's no question that the time to be watching this emerging market is beginning to catch traction in the mainstream. With Canada going fully legal, it's only a matter of time before the marijuana hedge funds as well as traditional funds begin the flow of money into this budding industry. If you look at any major market move in history, there's a definite transition from the idea that "this is just a fad" to "OMG I'm about to miss out on something huge".
This could be the exact scenario investors are finding themselves in right now with companies like Marapharm Ventures (MRPHF). Right now it's not uncommon to see super novas and high flyers like Canopy Growth and Aphria soaring thousands of percentage points.
The key for investors is centered around first mover advantage and right now we're on the verge of seeing a major industry boom across North America that could take the cannabis industry to unforeseen highs. For companies like Marapharm (MRPHF), the diversification strategy will allow these businesses to capitalize on several segments at the same time.
Capital raises and M&A activity in the cannabis industry within the first 5 weeks of 2018 alone saw investments into cannabis companies surpass $1.2 billion. This was the equivalent of the industry's deals in 2016, in total.
This continues to support the idea that there is still a long and opportune road ahead for investors. The pioneering days of this market saw companies in the US take advantage of the hype but now it's more about diversification and how certain marijuana companies are tailoring their business to meet the global demand catalysts.
If you missed out on Canopy at $2 or Aprhia at $1.82, what would you do if you were to miss the next big opportunity that this budding industry could be presenting right now?
---
---
Disclaimer: Pursuant to an agreement between an affiliate of MAPH Enterprises, LLC, Midam Ventures LLC and Marapharm Ventures, Midam has been paid $200,000 from the company and ZERO shares of Marapharm Ventures Inc. for a duration beginning June 27, 2018 and ending July 27, 2018. We may buy or sell additional shares of (MRPHF) in the open market at any time, including before, during or after the Website and Information, provide public dissemination of favorable Information.

MJ Shareholders
MJShareholders.com is the largest dedicated financial network and leading corporate communications firm serving the legal cannabis industry. Our network aims to connect public marijuana companies with these focused cannabis audiences across the US and Canada that are critical for growth: Short and long term cannabis investors Active funding sources Mainstream media Business leaders Cannabis consumers